Doctor Profile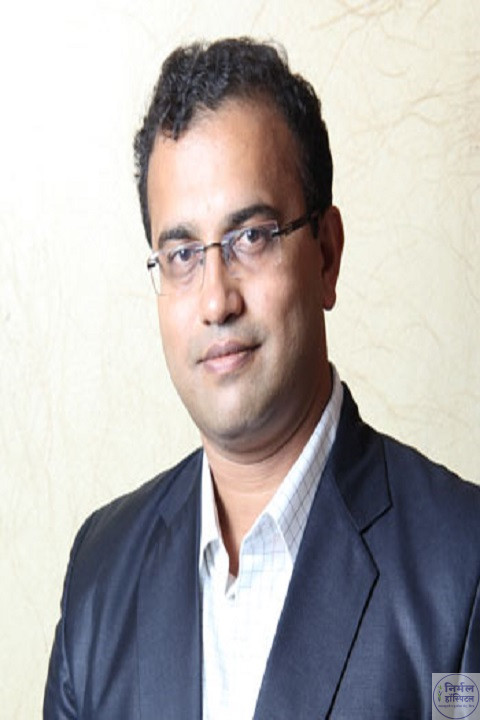 Director

MEDICAL QUALIFICATION
1. M.B.B.S. – Completed in Feb. 2002 from Krishna Institute of Medical Science, Karad, Shivaji University, Kolhapur.
2. D.P.M. – Completed in July 2005 from Lokmanya Tilak Medical College, Sion Mumbai 400022 (Mumbai University).
3. Su-Jok Therapy (Acupressure, Acupuncture, color therapy and magnet Therapy) Completed level I (C.S) course of Su-Jok therapy conducted by the Educational Department of International Su-Jok Therapy Association in India.
CLINICAL APPOINTMENT AND WORK EXPERIENCES
I. Internship – Krishna Institute of Medical Science Karad from Jan 2001 to Jan 2002.
II. Post Graduation (DPM) –
      1. Lokmanya Tilak Municipal Medical College and General Hospital, Sion, Mumbai. For 2 years from 14/03/2003 to 31/07/2005. Along with experience in               General Psychiatry, had an Experience in Child Guidance Clinic for 2 months and 3 months in EEG.
         2. Worked as Senior Registrar in Deaddiction Centre, KEM Hospital, Parel, Mumbai.
         3. Worked as Assistance Psychiatrist for 2 years in Kelkar Hospital, Akola from 5th August 2006 to 31st July 2008.
         4. Worked as Junior Resident in Department of Psychiatry in Government Medical College, Miraj from 1st August 2008 to 31st January 2009.
         5. Also having two years experience in Hypnotism supervised by Hypnotherapist Dr.Deepak Kelkar.
         6. At present doing awareness regarding addiction in Maharashtra and Karnataka covering almost 8-9 districts.
         7. Given Lectures in almost more than 1100 villages about addiction by Doctor himself and his team.
         8. He has written many articles in Marathi and Kannada Newspapers.
         9. He was Interviewed in Radio, Akashwani, FM also regarding Various types of addiction And Psychiatric Illness
      10. He has received Mahatma Gandhi Vyasanmukt Puraskar in 2014 by Govt. of Maharashtra in presence of Rajaymantri Sanjay Sawakare & Film actor Siddarth Jadhav.
      11. All Present Running 70 bedded nirmal Hospital De Addiction Rehabilitation Centre Miraj Since 2009. around 29000 patients have taken treatment from nirmal hospital till Date.
PARTICIPATION IN CONFERENCE,WORKSHOP & PROJECTS
1. Workshop on 'Cognitive Behavioural Therapy and Rational Emotive Therapy' conducted by Dr. Shubha Thatte and Dr. Anuradha Sovani at Lokmanya Tilak Medical College, Sion, Mumbai on 5th, 6th, 12th & 13th June, 2004.
2. Workshop on 'Family and Marital Therapy' conducted by Mumbai Psychiatric Society at KEM, Mumbai on 5th & 6th March, 2005.
3. Workshop on 'Behavioural problem in Children' conducted by department of Paediatrics on 12th June, 2005 at Lokmanya Tilak Medical College, Sion.
4. Participated in the introductory level course of 'SMILE MEDITATION' Conducted by the training Department of Smile Meditation International Association in India.
5. Workshop on HIV/AIDS Training from 1st to 3rd September 2004 at L.T.M.M. College, Sion, Mumbai.
6. Actively participated in Research Project of 'Evaluation of Efficacy and Tolerability of Typical vs Atypical Antipsychotics' conducted by Department of Pharmacology at Lokmanya Tilak Medical College, Sion, Mumbai.
7. 34th Annual Conference of IPS Western local branch (ACIPS – WZB), Mumbai, on 11th and 12th October 2003.
8. 13th IPS WZB (Mid Term CME) on 29th & 30th May 2004 at Nashik.
9. 35th Annual Conference of IPS Western Zonal Branch (ACIPS WZB) at Pune on 15th to 17th October 2004.
10. 57th Annual National Conference of Indian Psychiatry Society at Chandigarh from 29th January to 1st February 2005.
11. 14th WZB – CME 2005, Indian Psychiatric Society, Kolhapur held on 4th & 5th June 2005.
PUBLICATION
Co-Author of article 'Psychiatry and Religion' in Archives of Psychiatry published on September 2005.