Case Study
Anxiety Depression
1. 30 yrs. Old Sunita lost her husband in an accident . After around 20 days she started having sadness of mood, lack of interest in reading newspapers and watching movie. She also started having disturbed sleep and appetite. She lost her confidence of doing job. She would express suicidal ideations in front of her friend. Occasionally  she would exhibit crying spells.
These symptoms are since 1 month.
Diagnosis?
MAJOR DEPRESSIVE DISORDER…
2. 26 year old Ganesh doing job in a school came alone to me for evaluation whether he is having HIV or not.
ON history- he had a exposure with sex worker 3 months back. He had done all investigations like tri dot ,Elisa which were negative.
He was with reports from different pathologists. But still he was preoccupied with thought as having AIDS.
He asked about window period . on my explanation he decided to wait for three more  months.
After completion of window period he came to me for repeating investigation which were normal. He collected data from website and asked for western blot technique which was negative.
But his preoccupation of having HIV persisted for 4 months. After that patient took treatment . improved 80%.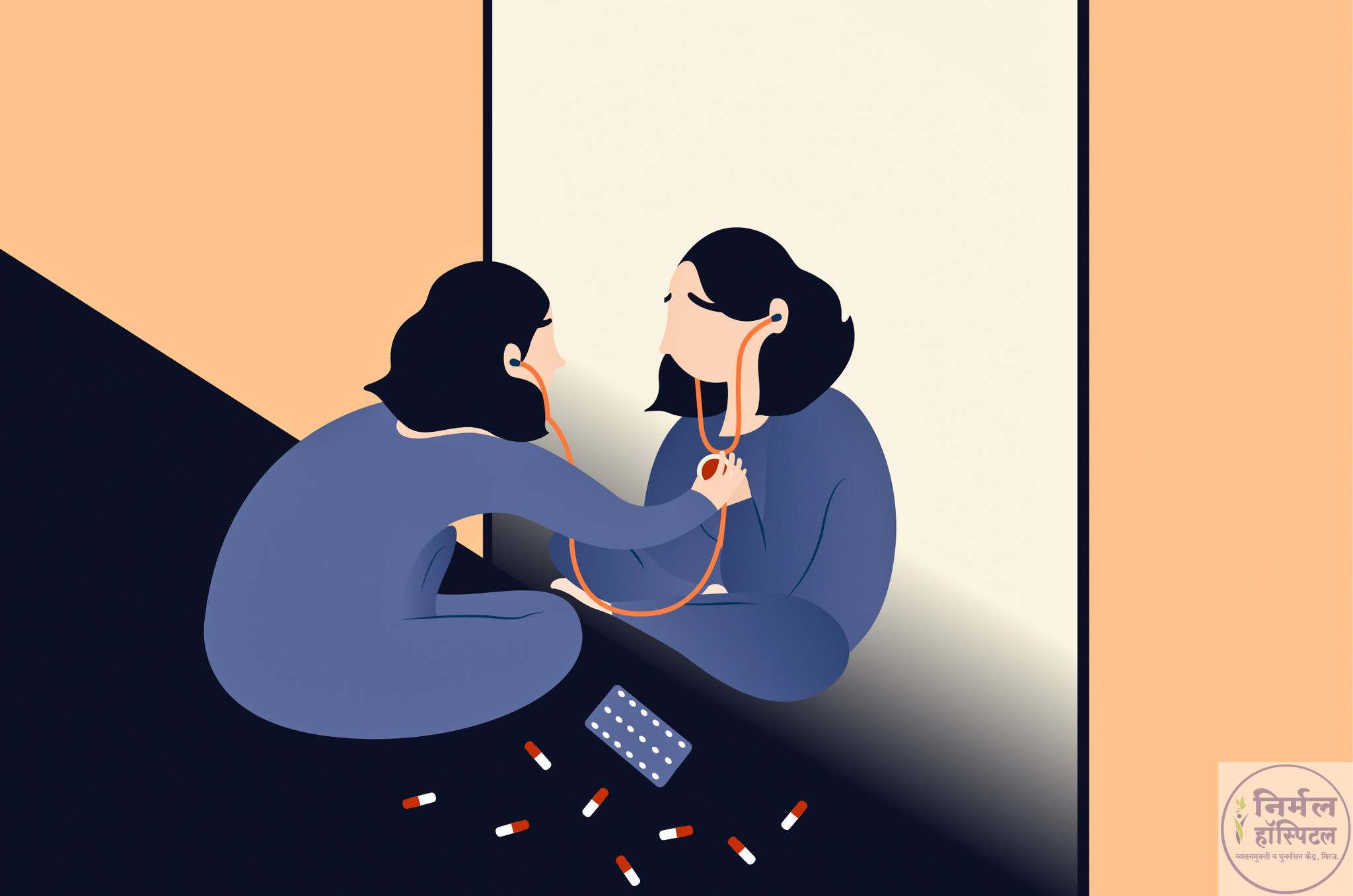 Diagnosis?
HYPOCHOONDRIASIS…
3. 35 YRS old female  Pooja married since 10 years who had interpersonal stressors with in laws brought by husband in casualty at Sion hospital with chief complaints of pain in abdomen on and off since 4 years.
Pain was around the umbilical region, colicky in nature. Patient was tossing in bed. Pt was irritable. Patient was initially evaluated by Surgery lecturer at Sion. Patient was given analgesics. But no significant improvement. She  had history of multiple visits in casualty and admissions in Surgery department.
USG, colonoscopy, Upper GI scopey did not reveal any significant abnormality. All investigations were normal.
So at last patient was referred to Psychiatry department
Diagnosis?
PAIN DISORDER…
4. 23 yrs. old Suman who was referred to me by the cosmetic surgeon for evaluation. She was concerned about her appearance. 3 yrs. back once she was looking in the mirror while combing her hair  &BODY DYSMOR PHIC DISORDER notice that her nose was slightly crooked. She examined it closely from several angles & became convinced that it was abnormal.
After that she started asking everybody at home ,to friends about her appearance of nose. Everybody said – it looks fine to her but suman was not reassured.
Suman continued to be concerned about her nose. She became so self conscious about her nose that she often held  her hands up to cover it when she spoke with people.
Since 6 months, she began to investigate the possibility to plastic surgery to straighten her nose. Plastic surgeon also said- it looks fine to her . In spite of this – she was asking for cosmetic surgery. So she was referred to me.
Diagnosis?
BODY DYSMOR PHIC DISORDER …
5. 21 years old engineer  Sachin B.E. Engineer student who came to me with chief complaints of nervousness. He said that he was going through the motions and want to lead normal life and go back to college.
When he entered college, he formed several close friendships but became super self conscious when speaking to strangers, classmates and sometimes with friends. He would feels nervous and had difficulty in speaking.
He began to turn down invitations to parties and to withdraw from social activities.
He decided to do job in post office where he does not require to deal with people.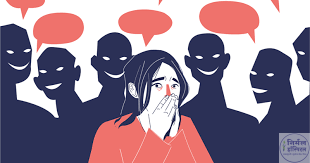 Diagnosis?
SOCIAL PHOBIA…
6. Working in a bank as clerk Sangeeta 31 years old who was admitted with physician for persistent nausea and vomiting  referred to me for evaluation.
She has a long history of multiple medical complaints with multiple emergency and outpatient visits with admissions over the last 5 years.
Initially 5 years back she started complaining of irregular and painful menstrual cycles she was evaluated by gynecologists but no obvious cause was found. she continued to have problems with menstruation till date , after 2 years she started complaining of Headache with difficulty in swallowing with blurred vision. She was evaluated by Neurologist but no obvious cause was found she took treatment for 1 year but no improvement.
After 1 year she started complaining of acute abdominal pain with vomiting evaluated by surgeon but no significant improvement.
Since 2 years she is complaining of pain in her joints, extremities, chronic cliarrhoea, loss of libido.
These symptoms were increased since last 1 year. At last she quit her job for seeking appropriate treatment.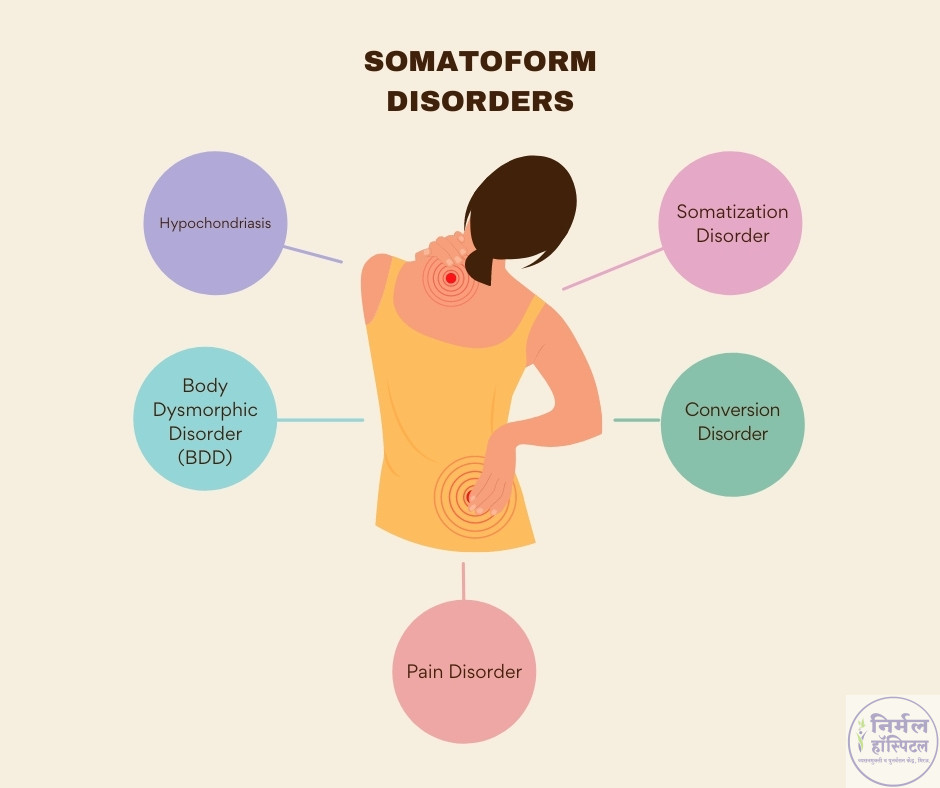 Diagnosis?
SOMATIZATION DOSORDER…
7. Sujata 37 F was admitted in medicine dept. at Sion Hospital. for malnutrition. After 2 wks. treatment she was ref to psychiatric evaluation.
On history she had repeated thoughts about cleanliness related to food items. It was difficult to have food unless it had been washed by her 4-5 times. She claimed after washing foods she would feel relax. After 3 months she started eating less inspire of washing repeatedly.
Diagnosis?
OBSESSIVE COMPULSIVE DISORDER…
8. Deepak while driving  a car met an accident. He was trapped in a car for 3 hours while rescue workers cut the door of the car. After   2 days he started having recurrent intrusive thoughts about accident including nightmares of the event. He claimed he has changed his driving route. He also started having lack of concentration and increased focus on driving.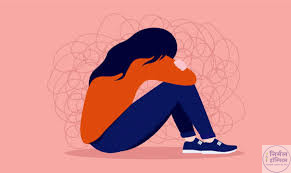 Diagnosis?
POSTTRAUMATIC STRESS DISORDER